🎁Big Surprise comes with Rainbow Bath Bomb🎁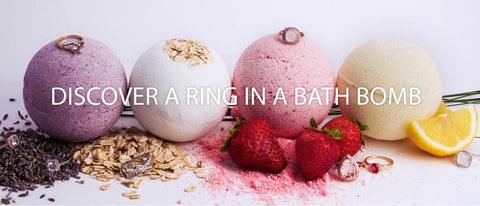 👉👉👉Jewelry
This Bath Bomb comes with a ring valued $20-$30 USD.Find a silver ring made of rhodium plated metal inside this jewel bath bomb!
👉👉👉Fragrance
Relax away your day with a soothing hemp oil bath! Pop this fizzer in the tub and experience a wave of calm as lavender and patchouli essential oils fill the air. With added Cannabis Sativa Seed oil, this beautifully rich and hydrating bath will help calm, soothe and relieve stressed skin. Further enriched with shea butter, aloe, and Epsom salt, this bath will leave you relaxed mind, body and spirit. Once dissolved, reveal a ring inside!
👉👉👉How To Use
Fill your tub with warm water, unwrap your Rainbow Bath Bomb and drop it in for a luxuriously relaxing bath experience. Once the bath bomb is finished fizzing, you'll discover a surprise!
👉👉👉Jewelry Size
One Size Fits Most - Adjustable (5.5-9 US)

👉👉👉Bath Bomb Size
170 g / 6 oz

👉👉👉Protection
Jewelry is sealed in a protective bag and enclosed in a water-resistant capsule.